Recent Posts
1
« Last post by Der Kroi on Today at 02:10:45 PM »
yes :/
2
I know how to solved this problem, so the primary color is the color of your team, second color = what you want but if you are blue for example, you can't use yellow/green/red, same as red, can't use blue/green/yellow etc
3
« Last post by sam223 on Today at 01:17:54 PM »
Tried verify steam cache?
4
« Last post by Der Kroi on Today at 12:45:12 PM »
Hello, I can not create a dedicated server on Wreckfest. A steam_api.dll DLL error.
I have tried several web solution like install steam_api.dll in System32 / SysWOW64 / Wreckfest folder but nothing works.
I tried on 2 PC and error is the same. Game works perfectly, only dedicated server does not work
These same pc can host a server Arma 3 (which also works with steam) without any problem for over 2 years. I have already hosted server Zomboï and Boogaloo, all running by steam and I have no problem.
Hoping to have a quick answer :]
And thx for this game <3
5
« Last post by GRabbit on Today at 11:52:40 AM »
Your GPU is pretty weak, it may be that.
On the other hand, I only have these ultra bad fps on the start screen with all the cars in range aswell. After that, my FPS increase alot.

It has to do something with the cars...
6
« Last post by CFodder on Today at 11:34:32 AM »
Some excellent suggestions there JT, I'd expand on the custom numbers theme to allow custom skins without making the server a modded one.
7
« Last post by Purple44 on Today at 11:27:29 AM »
Or they could let you choose your team colours when painting the car. It should be restricted so you don't get red and blue cars, which would make it harder to know who's in which team at a glance. Maybe they could use presets? How many teams can there be in an event, anyway?

Up to 4 teams.
8
« Last post by Purple44 on Today at 11:15:48 AM »
Nice skins Bill.
9
« Last post by Purple44 on Today at 11:09:34 AM »
Try verifying your game files, see if that will fix the problem.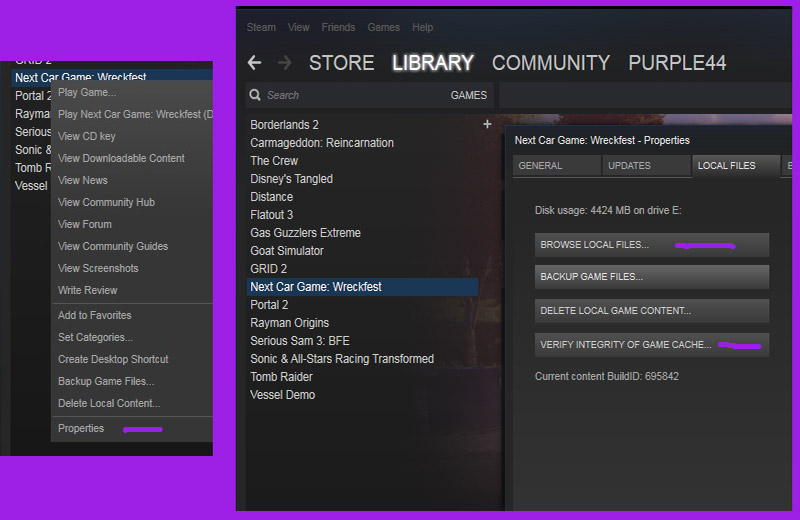 10
Heading out for a one week trip, so won't be as much active. Work will continue on this when I get back! True to the original layout but completely refreshed (tons left to do!).