21
« Last post by Purple44 on August 13, 2018, 10:49:41 AM »
We use have to have checkpoints gate ends outside of aisector walls. But now I seeing Bugbear use a checkpoint gate that shorter that fits inside an aisector.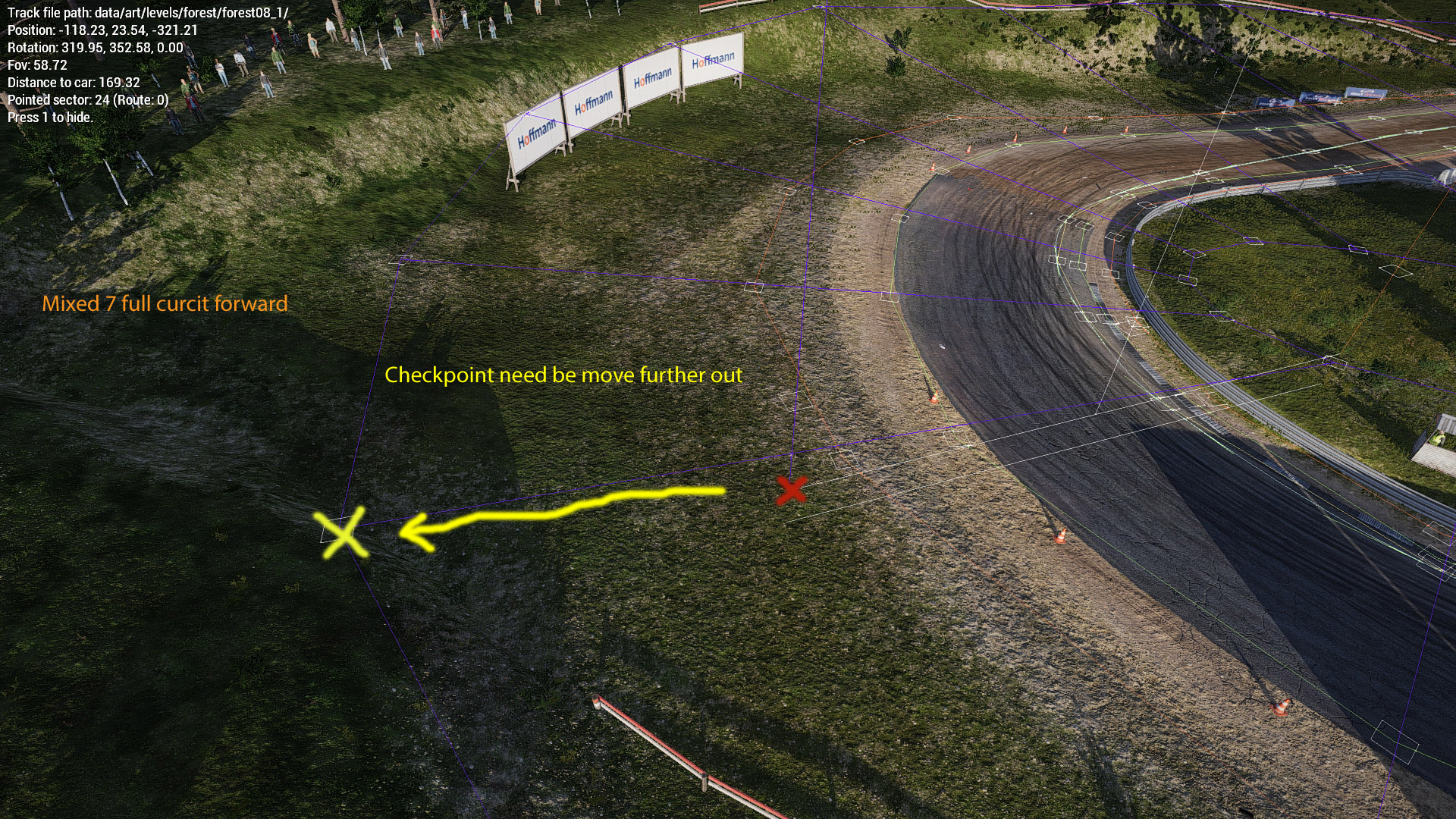 So in this pic, could shorten checkpoint gate so it inside the light blue aisector wall?
Also be careful where you place your checkpoints. Looking where you got that checkpoint, would think it be easy for a player to mess checkpoint if player go wide before crossing checkpoint. Might be better if checkpoint is closer to where a player enter the turn using alt route?