(http://www.mediafire.com/convkey/654f/vjoiaaaabkhbb1czg.jpg)



Hi guys! Welcome to the Wreckfest Car Showcase thread, where you will find some crazy fan-made pictures of our beautiful cars!
Since here in Wreckfest every car is unique and has different personality, driving style and so on,
why not to take a close look at each one of them and create some crazy amazing stuff?

If you're intersted in this kind of stuff join in and share your works! It can be anything related to cars - pictures of your car customizations, paints, cars from mods, pictures, or other things like fan-made trailers, crash compilation videos or gifs showing some crazy moments!

---

Car Posters

I was bored and had nothing to do so I came up with idea to make some posters for every car, in various styles that would fit for every car's personality and theme. ;D

Starting with our brand new Hammerhead that was added recently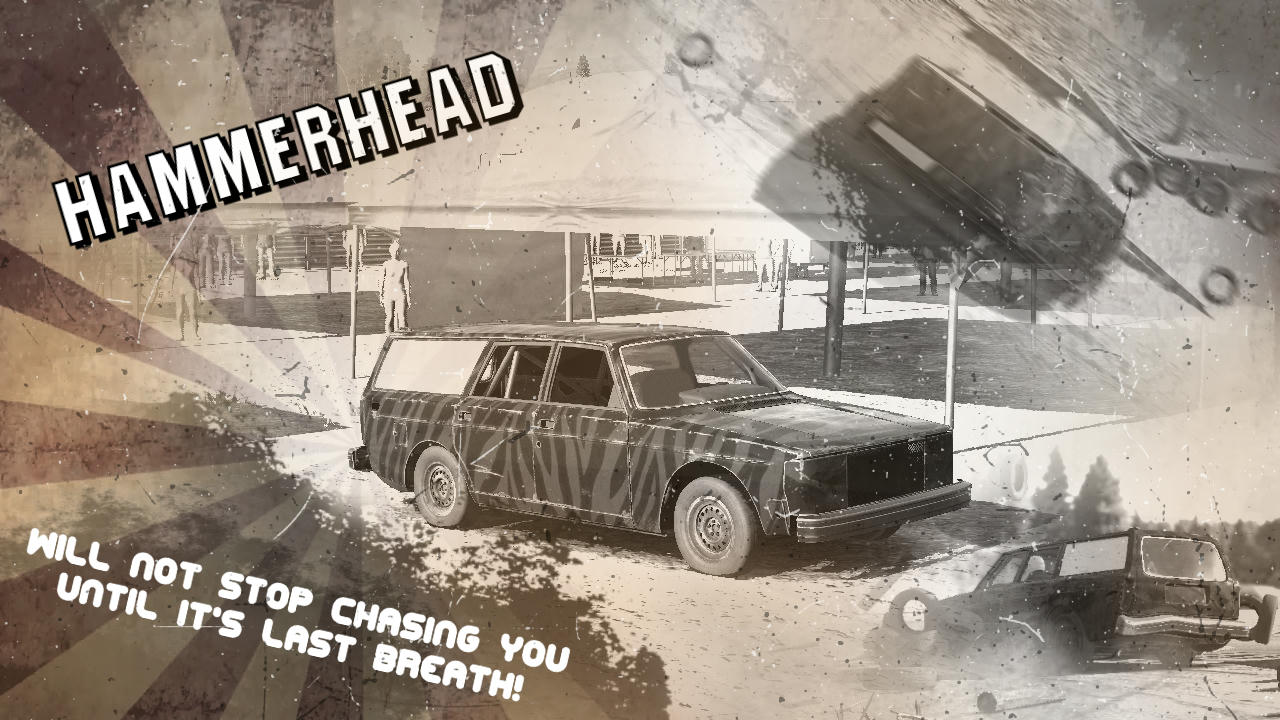 (I'm doing these kind of things besides my job just for fun and I tought why not to make some of them for wreckfest too ;))

More to come later when I'll have move time for it :D