Well-Known Member
Team Bugbear Member
The date been set for another Cops and Robbers online event. Saturday. Sept 8, 2018.
The Cops and Robbers mod has been updated to v4.
Cops and Robbers v4
download link
So you are new to Wreckfest and don't know what the Cops and Robbers mod is, then check out this thread where it all stated last year:
Cops and Robbers mod online Saturday, Aug 29th
New Cops and Robbers Arena:
Cops and Robbers Arena, the mod making thread.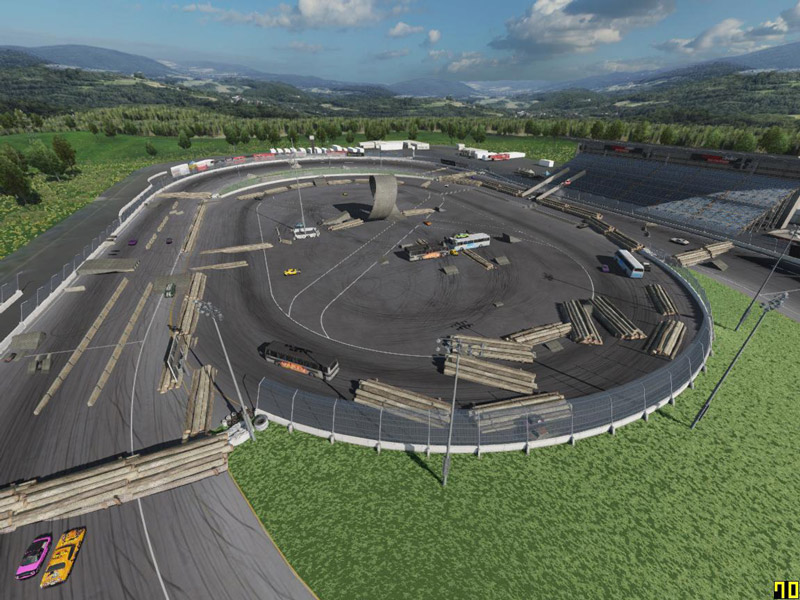 *************************************************************
Host server:
Cops & Robbers
Server provided by jquitwho
Mods needed, enable in this order:
Old Wreckfest texture files
The Very TrackPack
Cops and Robbers v3
Start time:
2:00pm pacific time\ 9:00pm GMT start time\ 5:00pm eastern\ 10:00pm London\ Sun 7:00am down-under
Saturday. Sept 8, 2018
Second session: 9:00pm pacific time\ 4:00am GMT start time\ midnight eastern\ 5:00am London and 2:00pm Sunday downunder.
https://www.timeanddate.com/worldclock/converter-classic.html
Mode:
Team Deathmatch
Tracks:
Cops & Robbers
Cops & Robbers 2 - has a drawbridge
Inner Oval
King of the Roof 1
Sandpit 2
Nevada Depot pit
Small Derby Pits
Valley Of The Damned
Cars:
Cops - Rammer RS\Sedan, Roadslayer GT\AM4 and Roadcutter\AM5, Gremlin, Warwagon, Hotshot
Robbers - Killerbee\Mini Euro, Starboost\Am3, Trister\Asian 1 and Roadslayer GT\AM4
Discord server:
https://discord.gg/e5NUaTY
provided by Devils Shadow
Best you join the Saturday Night Mods Discord channel so you can get a head up of where the robbers are hiding!
Resets OFF
Password:
going hold off using at password for now
Event could go 2-3 hours or maybe longer. Who knows!
************************************************************************
Here a list of forum members who have had a helping hand in making the Cops and Robbers mod come to life.
Thanks a lot guys for all the help!!
brandrixco - Borderlands 2 skin
Bugbear Bagedit - without Bugbear Bagedit tool, could not of done the Cops and Robbers arena
Daystar - new weather maps
elements109 - for the blinding tnt barrel
Errol - for showing me how to use a hex editor to make my first C&R custom startpoints
Heddly & jquitwho - for hosting these Cops and Robbers events
John Burning - for the custom Bugbear icons, keep a look out for them
Mazay - for the ramps, loop and spinners
RickyBobby - for the cop and General Lee skins and help with the gas bottle orientation
The Very End - For making gas bottle rockets, spinners and killer cones work
Vin Petrol - for the Asian 1 and the Muscle 4 Bandit robber skins
WorldofBay - the father of C&R mod, for the tweaked gmpl files that make mod work online
Janne - for fixing gmpl files to work with current version of Wreckfest
Zebulon55 - for the ad signs, Mini robber and Muscle 4 skins and some great ideas for the C&R arena, like the vertical sinners
And thanks to some testers like Facial_Burns and AllSmiles for bug testing.
I hope I did not miss anybody.
It take a "village" to put a mod together and host it online!! Thanks again guys!