Well-Known Member
Team Bugbear Member
Reminder to self, track will load with 3 AI sectors, but when start adding more, 4, 5, 6 etc, game going crash, until you add a proper checkpoint. Only need one to stop game from crashing.
I forgot about having a checkpoint, so wasted a good hour trying get these good AI sectors points to load: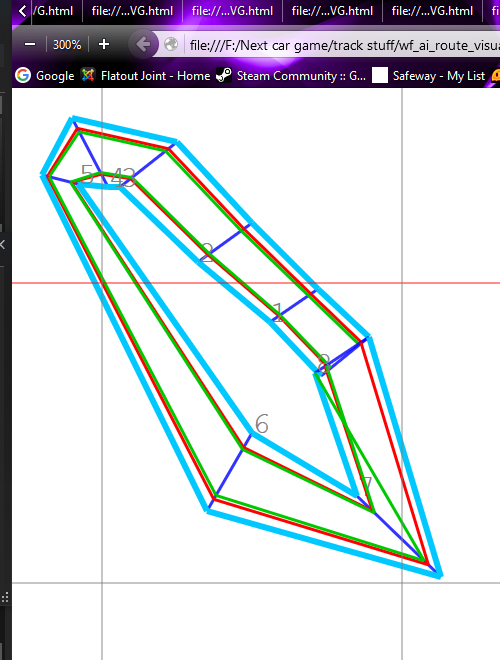 But after finally remembering about needing a checkpoint and some help from Mazay's visualizer tool to get checkpoint into right spot, I finally got my AI sectors points to load.