Well-Known Member
Team Bugbear Member
Last Saturday night online running the new Dec Build through it paces, discover new Build does not handle Team racing or Team derbys well! Here what the Team derbys look like in the April Build:
Now in this video you can see how Team derby looks like in first video, 2nd video is a Team race with the new Dec Build:
With the new Build, name over the cars fade out as a car get further away from you. So in a Team derby, this make it hard to tell if the player you going do a head on with, is friend or foe before it to late.
This same for Team racing, hard tell who you should try and pit and who on your team.
Also the small color team indicator not easy to see.
Bugbear, would it be possible to have the name stay solid at a further distance before fading or not fading at all in Team events?
Bugbear, would it be possible instead of using the small color team indicator, have the player's name, the color of the team he or she on? Be a lot easier to tell who on what team that way.
***************************
3rd video ( 7:38 ) show what the new black background look like when spectating. The black background does make the player names easier to read and when racing they do fade out. But in spectator mode, the black background make for ugly video and can hide some of the cars.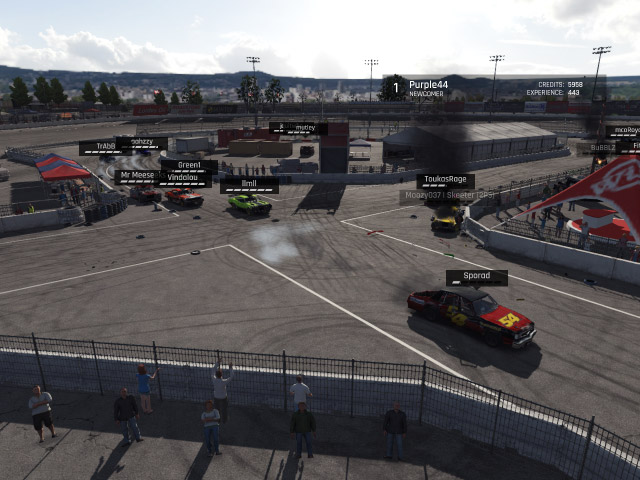 Before the Dec Build: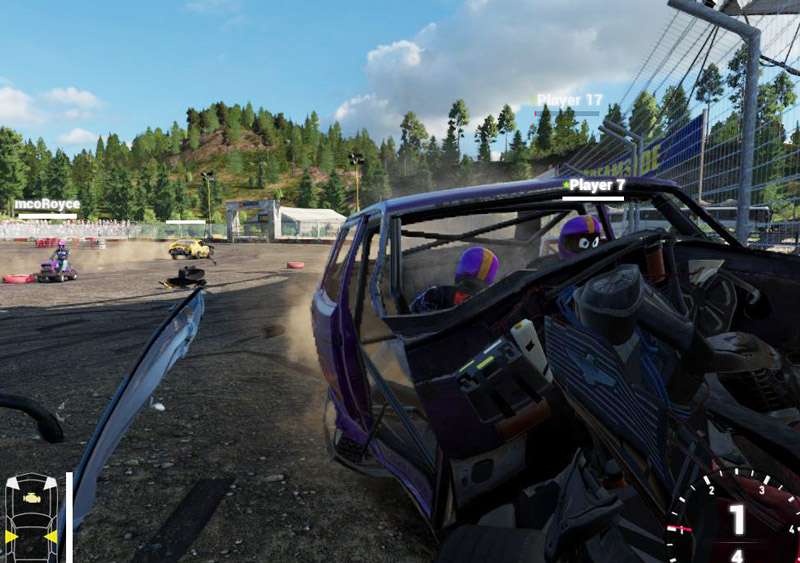 Overall, I think I prefer the white lettering with transparency before Dec Build.
*****************************************
The last 3 videos ( 10:35 ) are videos of some derbys. Seem to me and to a lot other guys online, the cars wreck to soon now. Like Speedway 2, about 4 hits and you are on fire. That understandable since we are hitting with high speeds. But dying that quick take some the fun out of the derbys.
So would it be possible to have a second option in derbys to have a heath bar that loses health more slowly? So cars will last longer and car body will get more damage. Right now car not looking that damage from being in a derby!
These derby cars are still going!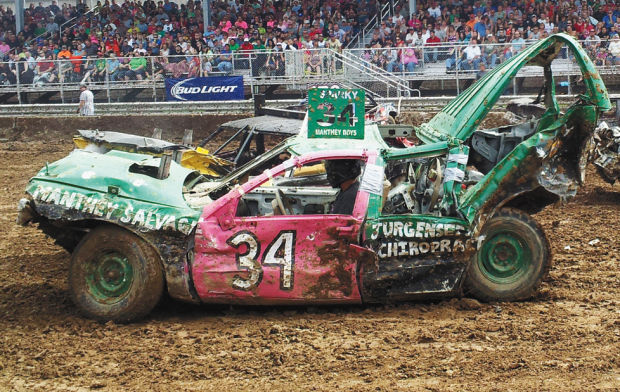 Now this car damage in a derby could be over doing it: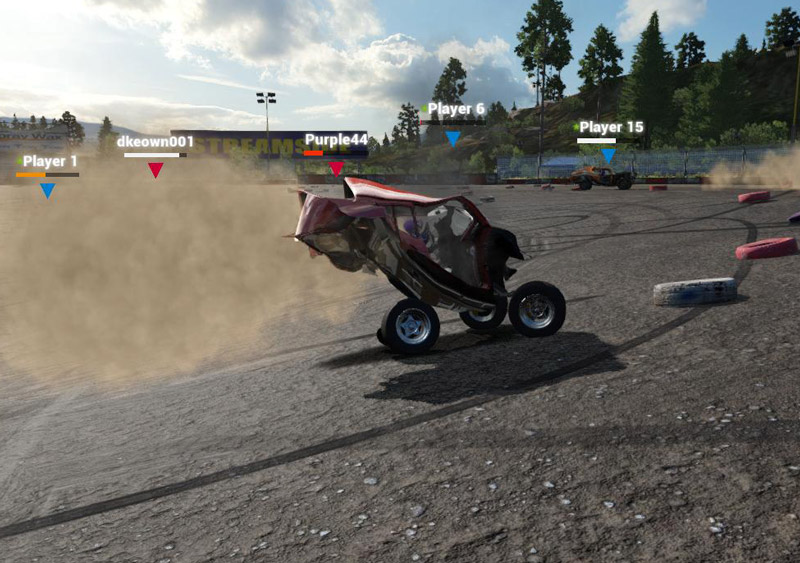 Also I don't think I lost a wheel in the derbys. I did in a couple races. In derbys, tire should be able to get knock off. But maybe my car dying to soon to loose a tire?
*************************************************
Have say I'm loving seeing the variety of cars online with Wreckfest now.
Players online not just racing with the AM5 now.