Well-Known Member
Team Bugbear Member
Re: Hotfix Update 07-09-2014
I hope LAN mode will work with Tunngle in the next Build so we can stop trying to use LAN Bridger program.
Not Bugbear fault, they gave us a bare bones LAN mode in Build #5 and we tried to do what we could with it. Just hope next Build of LAN mode has the code that Tunngle wants.
There are a couple of things I would like to see improve on in the current LAN mode:
1. I think we need a taller text chat box. It don't take to many posts before posts scroll off the top of screen. With 12 players in the lobby, that can happen quick before you can read all the posts. I also would like to be able to scroll the chat posts. Say cache the last 50 posts.
Also would be nice to be able to type more letters to a line. I find I'm typing away and then see I'm missing last part of post and have to start a second line. But I can understand the line limit of 54 characters since text chat will work in race also. So would not want a long line of text going across the screen.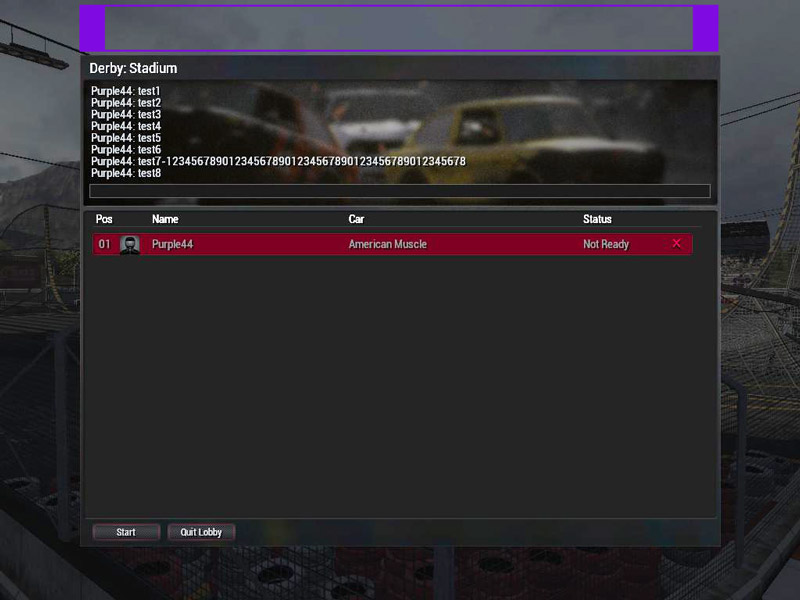 2. Glad to see host can start the race even when all players are not ready up. Flatout 2 allow host to do this.
But in NCG, player(s) that are not ready up, are disconnected from lobby.
This is a bad thing. Flatout 2 let players that are not ready up, to stay in the lobby so can join next race after they get back from the restroom or frig.
And if a player is not ready up after couple of races, host could do a kick vote if need to free up a spot for another player to join lobby.