Well-Known Member
Team Bugbear Member
Re: [TOOL] Breckfest v1.2.0 - BMaps made tasty
Errol said:

Axarator, bmaps only so far. I have made some headway with the vhcl/scne format and should be export from Wreckfest in the near future. Importing INTO Wreckfest will be considerably more difficult but this is my end goal. Also, could you give me the file names of the purple textures? They might have some specific requirements I'm not honouring.
Axarator said:

A few of the textures don't like to be edited and just give me a purple missing textures when I edit them
I think Axarator referring to when a Wreckfest car does not find skin file to load, car turn purple. Found this out when messy around with the skin files: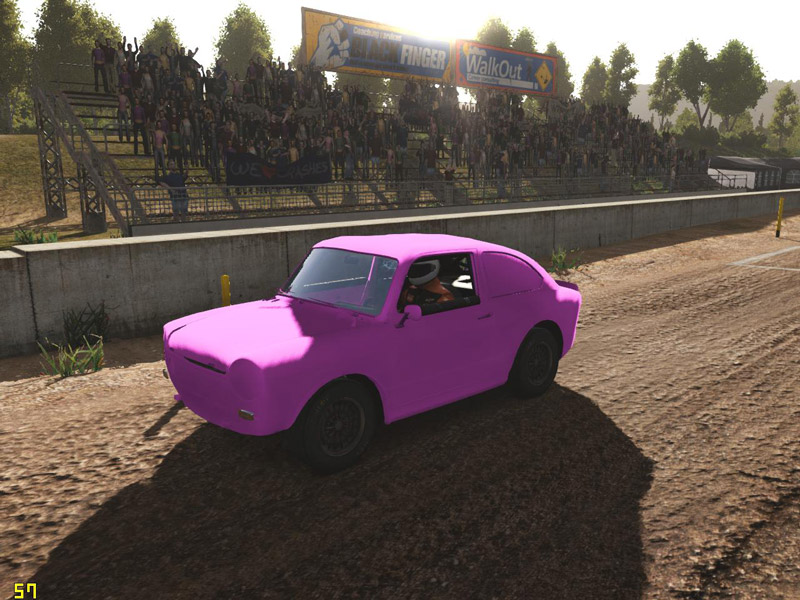 Now that I'm back from vacation, have to see if I can get the number 44 on a skin.
Thanks Errol for releasing your tool.