Well-Known Member
Team Bugbear Member
I'm back to working on the Fig8 track pack now. Was doing some testing of the new update for the Fig8 pack online with Zeb the other night and he suggested I do another track using the the big jump in the Figure 8 Derby Ramp Jump:
And I went through and reread my fig8 posts and got thinking this track idea would work good with the big ramp from Stuntfest: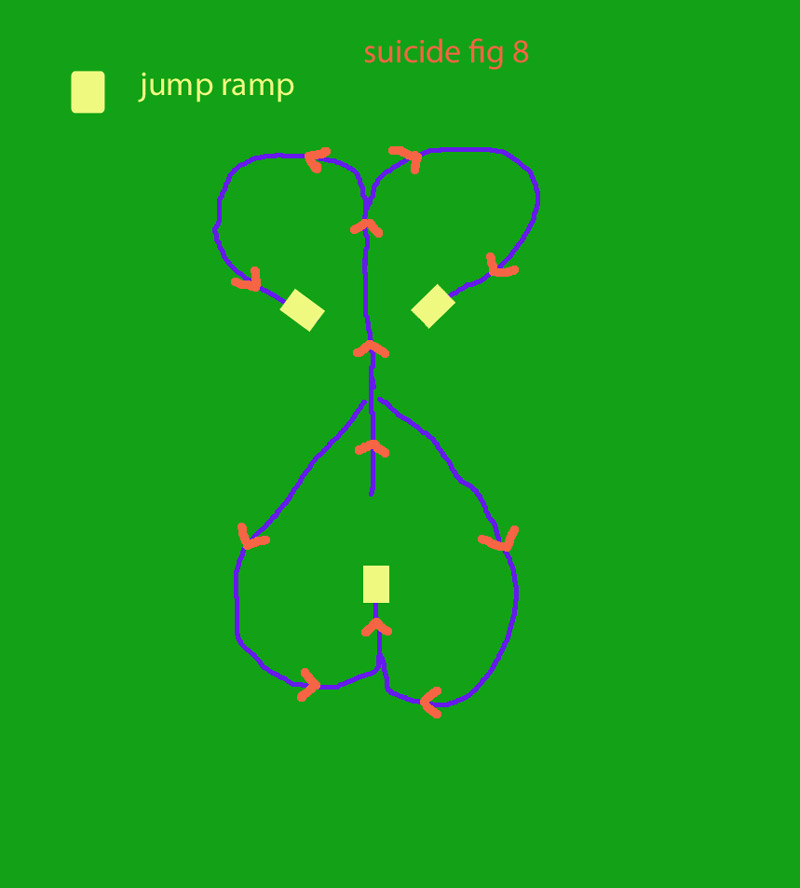 So here what my new Fig8 3Jump Ramps track looking like with the objects place:
( right click > View Image to see full size pic )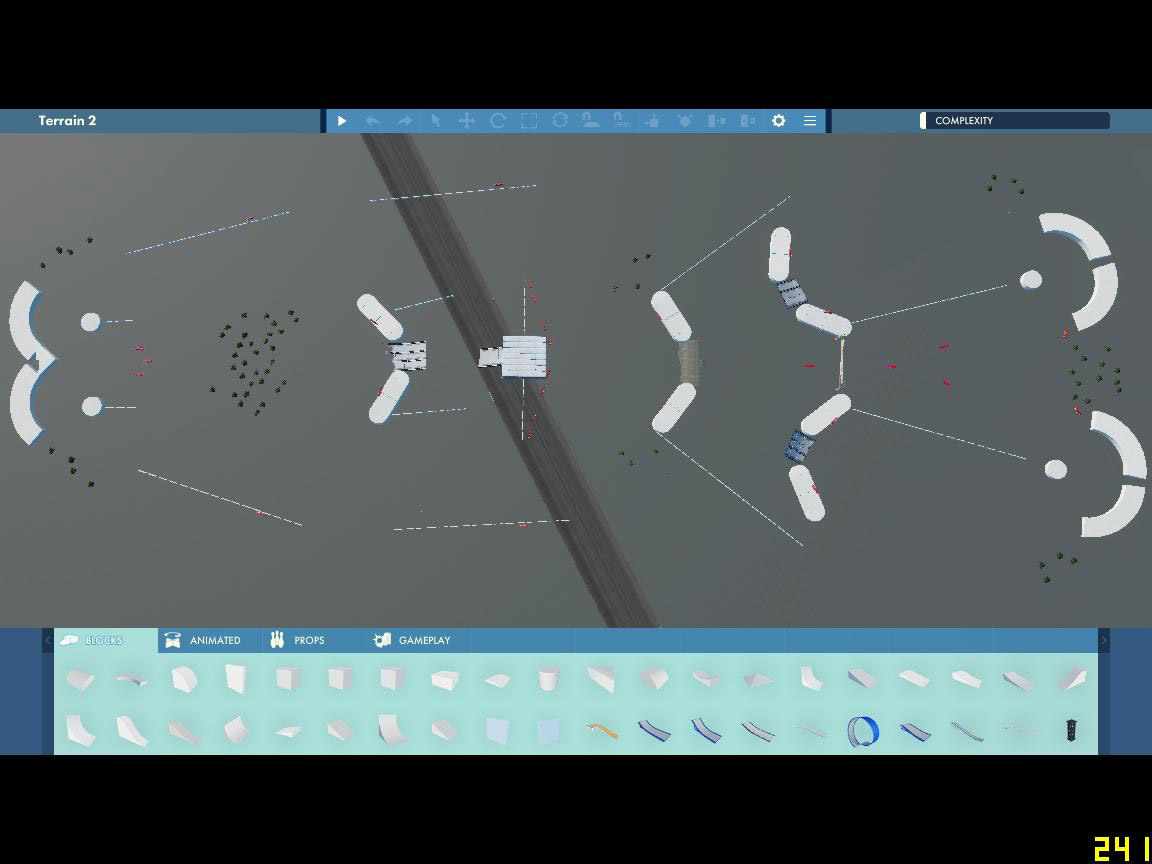 I kept the Big ramp and buses from Figure 8 Derby Ramp Jump and built track out from that spot.
I'm hoping if I get the distance right between the jump ramps, and if 3 cars hit the ramps at the right time, they will meet up in a mid air, 3 way collision.
But with the different speeds and weights of the cars, I don't think there a sweet spot that would work in all situations.
Now I get try my hand at making my first track that uses Alt routes. Good thing End did a tut.